4 Unique Resorts to Book in Dubai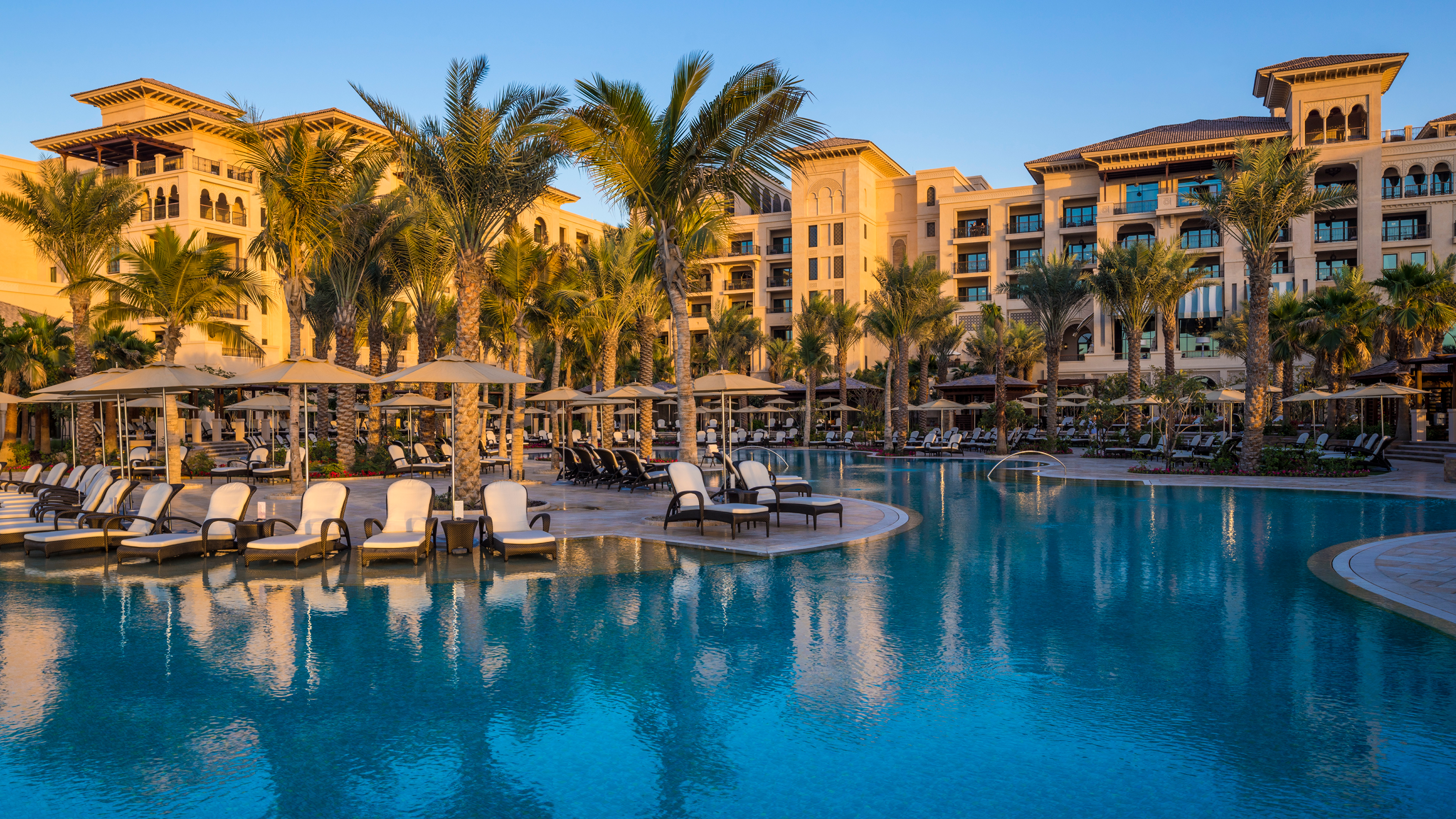 Dubai! As soon as you hear the name, images of safaris, tall buildings, delicious cuisine, and immense luxury suddenly pop to mind. It is a dream destination for so many people around the world, and it is easy to understand why as traveling there often feels like a dream — especially if you choose the right resort for your style of travel and the personalities of your group.
If you are looking to plan a trip to Dubai (or are just in the mood for some extra wanderlust), here are four unique resorts to book in Dubai.
1. A Mountain Resort
Booking a mountain resort in the UAE is undoubtedly a way to take you and your loved ones on a memorable vacation. Mountain resorts such as the JA Hatta Fort Hotel Dubai are located slightly outside the metropolis of Dubai, offering you the opportunity to see a landscape that most visitors don't get the chance to observe.
The Al Hajar Mountains are acclaimed for their lush greenery and unlike almost any other destination in the world. Staying in their vicinity means you can catch glimpses of them with your morning coffee, while enjoying the leisure facilities of the resort, and when satisfying your appetite for excellent food and drink.
The mountains provide opportunities for you to form amazing memories with family-fun entertainment and enjoy a wide array of sporting hobbies.
If you are looking for a break from city life while traveling in UAE, then booking a mountain resort may be the perfect option for you.
2. A Family-Friendly Luxury Resort
Dubai is a destination that can be enjoyed by the entire family, no matter the age. If you are looking to take your offspring with you (or your older parents), then all you need to do is find the appropriate family-friendly luxury resort to keep everyone happy.
Generally, visitors in this situation prefer to choose a family-friendly luxury beach resort, so that all members of the group can spend their time enjoying the sea, the spas, and the swimming pools. A place like this also offers a wide array of cuisines from the restaurants, world-class sporting facilities and exciting children's entertainment clubs.
If you opt for this type of resort, make sure to find one that has sea-facing villas with floor-to-ceiling glass doors and a large balcony or terrace. That is how you wow the whole family.
3. A Desert Resort
For many travelers, visiting a desert resort in Dubai is a top-of-the-bucket list experience. Opting to spend time at a grand Dubai desert resort is a surefire way to experience the true spirit of Arabian adventure. And who isn't intrigued by that?
Visiting this type of resort means having unlimited options when it comes to activities such as horse riding and camel riding, as well as excursions to observe the indigenous flora and fauna and learn about the local culture and heritage.
Spending time on the property and at the Equestrian Centre means plenty of opportunities for exploring with your family and your loved ones, as well as having a space for hosting private parties and large get-togethers.
This is your perfect option to ensure that everyone has something to keep them occupied.
4. A Self-Catered Apartment
Perhaps you are looking for a little more independence while traveling in the UAE and want a place that feels more like "home." That is where self-catered luxury apartments come in. With a variety of options — two, three and four-bedroom hotel apartments — you can find the size and style that suits you and your fellow travelers' needs.
These are also fitting for those who are on business in Dubai and are looking to combine a little work and play.
In a self-catered luxury apartment, you have all the facilities to enjoy a world-class stay while not feeling as though you are too far away from home. Find one that is located on the beachfront with stunning views over The Palm Jumeirah and Dubai Marina, so that you can enjoy the unique nature of Dubai while also keeping on top of business.
Pleasant extras that will genuinely make you feel at home will include daily housekeeping services, free daily newspapers from a selection of international titles, 24-hour room service, and complimentary access to a fully equipped gymnasium.
Have you ever been to Dubai? Are you considering a trip there? Which resort sounds ideal to you? Let us know in the comments below!
AUTHOR BIO
Thomas Grundner is the Vice President of Sales and Marketing for JA Resorts & Hotels. He has more than 20 years of expertise in the hospitality and leisure industry – across international markets including Germany, Egypt and Spain. Grundner oversees all sales, marketing and revenue efforts as the company continues to build on its key growth and development strategies and further cultivates its unique blend of "Heartfelt Hospitality" and "Casual Luxury."