5 Fall RV Vacations You Must Experience This Year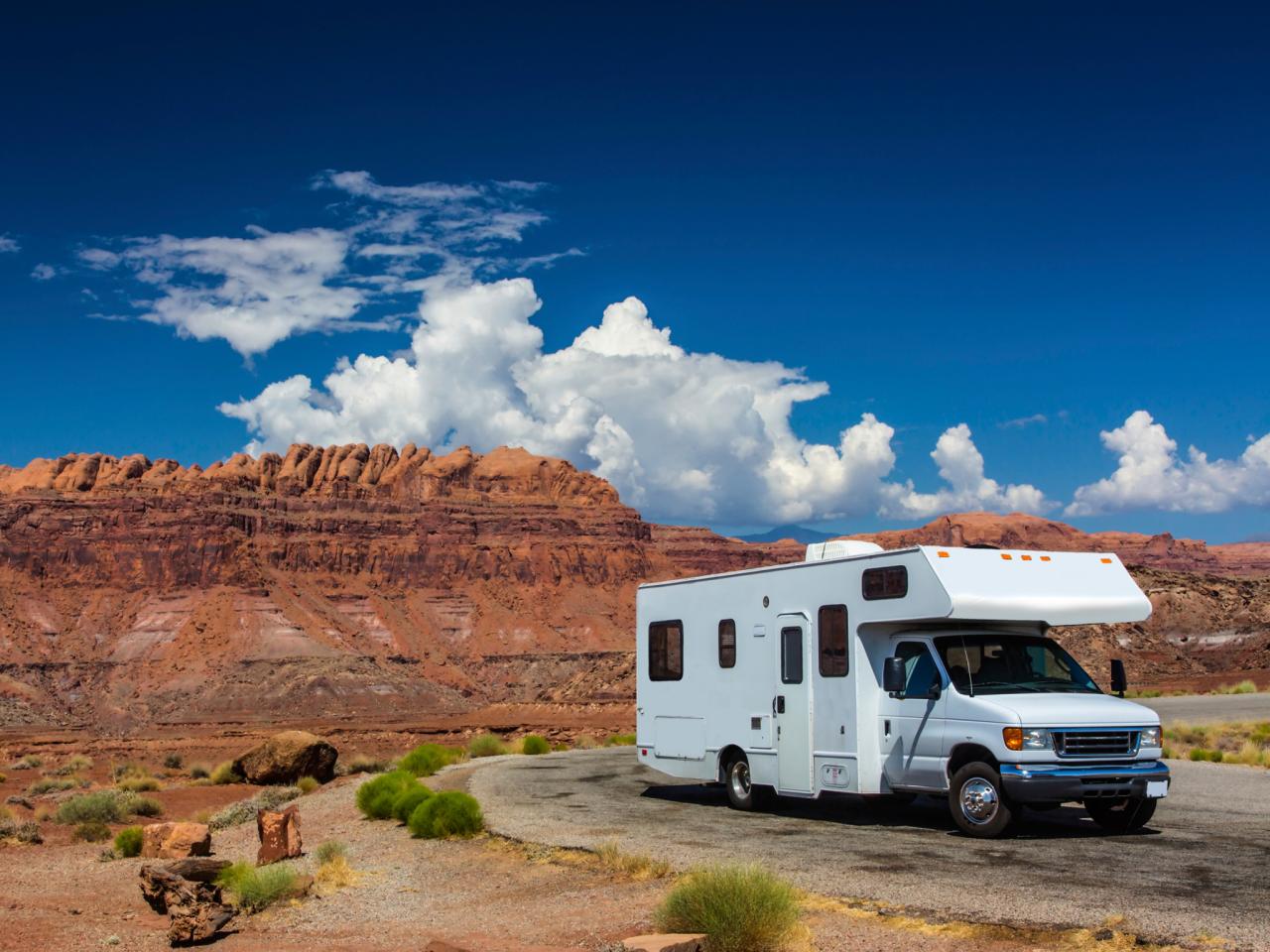 As the steaming heat of summer winds down, it's the ideal time to pack up the RV and hit the open road. Here are five spectacular RV-friendly fall destinations with endless activities and a plethora of beauty to explore.
The Black Hills of South Dakota
Laden with dramatic landscapes, a rich Wild West history, and numerous national and state parks, The Black Hills of South Dakota are pristine in the fall. It's also the best time of year to take hikes to view the areas interesting fauna including bighorn sheep, prairie dogs and bison. See some of the most famous landmarks in the Black Hills such as Mount Rushmore, Wind Cave National Park, Devils Tower, and Crazy Horse Memorial. We recommend parking your RV in Custer State Park, which has generous sites and amenities including four lakes, two museums and seasonal reenactments.
Experience Florida's Beauty in Fall
For those who truly enjoy warmer weather, Florida makes a fabulous fall road trip. Gorgeous beaches, a surplus of entertainment and numerous campgrounds abound in the Sunshine State. If you've ever dreamed of visiting Disney World, Universal Studios, Bush Gardens or have ever wanted to go sport fishing, this is the ultimate vacation destination. Beyond beaches, there are also destinations such as the Everglades for those seeking a backwoods, rustic experience instead of the excitement of larger cities.
Biloxi, Mississippi
By far the two biggest attractions in Biloxi are the miles of white sand beaches and Vegas style casinos that abound in the Gulf Coast of Mississippi. There are ample RV parks, many within walking distance of campgrounds in Biloxi itself. However, those opting to stay in nearby Ocean Springs at the Gulf Island National Seashore will find the campsite rates more reasonable, so there's extra funds for hitting the slots.
Las Vegas, Nevada
Speaking of casinos, Las Vegas is reigns for both gambling and thrilling entertainment shows 24/7. However, many are surprised to discover how much nature surrounds the glitz of Vegas. Nearby is Red Rock Canyon, Lake Mead and Hoover Dam, which are incredible places to see. There are numerous campgrounds just outside of Las Vegas, many of which are gated for extra security.
Yellowstone National Park
Home to the Grand Canyon of Yellowstone, Old Faithful, Paint Pots, the Geyser Basin and other famous landmarks, Yellowstone is glorious in the fall. The flora changes colors and the fauna comes out more freely, making tours of the park extra memorable. Surrounding Yellowstone are several exquisite side trips to make such as Devil's Tower National Monument and the Big Horn National Recreation Area. There should be no issues securing an RV site in any of these regions.
Looking for a new or used RV or simply need a tune up or repairs before your next trip? Contact Del Air Co. & RV in Corpus Christi today.