6 mesmerizing temples in Chennai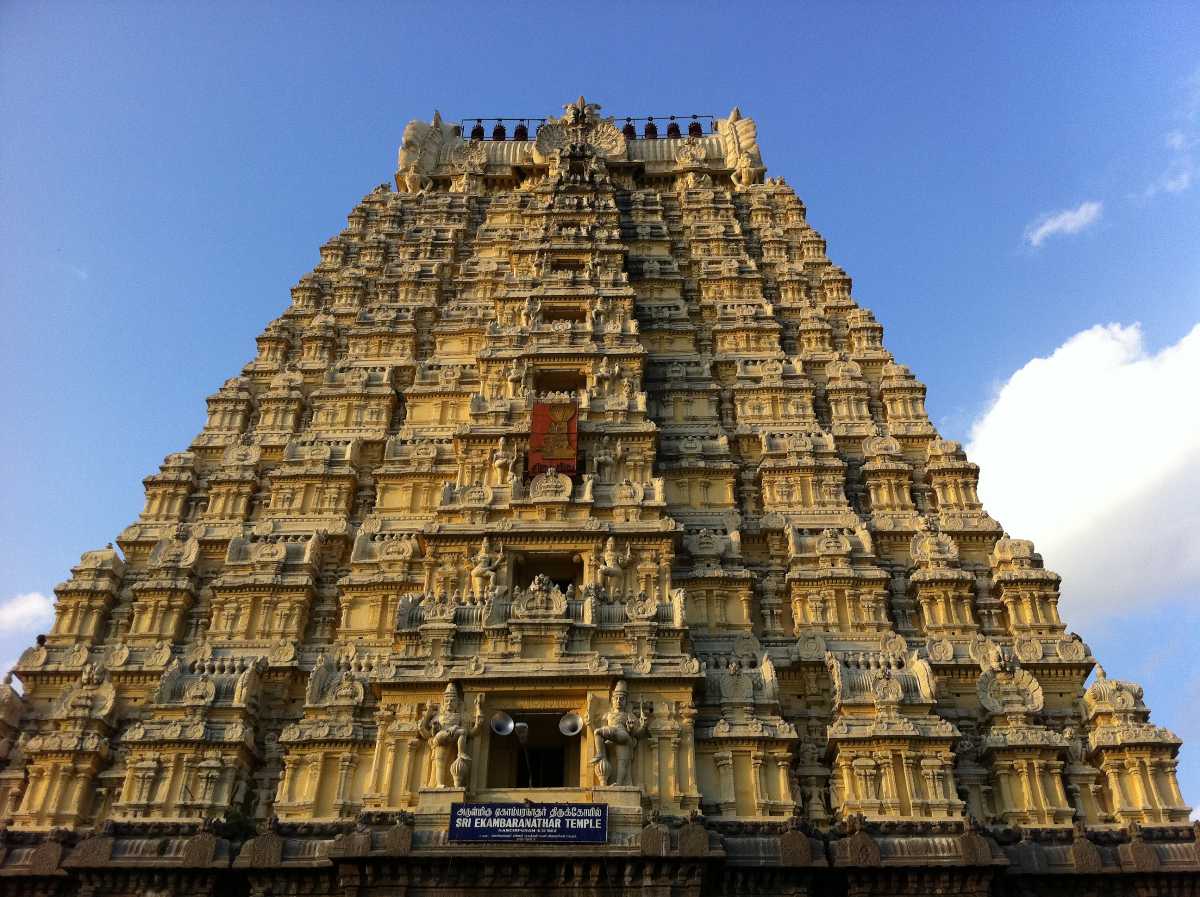 Chennai is one of the princely states of India, located in the southern part of the country. The capital city of Tamil Nadu has a rich cultural heritage and has a secure connection with the mythologies of India. Some of the oldest temples of India with beautiful architecture can be found in this city. The East India Company and Britishers utilized the Chennai port for export and import. There are a lot of domestic flights which one can catch to visit Chennai.
6 Oldest Temples That You Must Visit in Chennai
Apart from the beautiful beaches, historical monuments, bustling city center, and big shopping malls, this city also has some of the most beautiful and oldest temples. These temples are the example of the Madurai and Dravidian style of architecture. Here is a list of 6 temples of Chennai that are worth visiting during your stay in Chennai:
Marundheeswarar temple

– This is one of the ancient temples of Chennai constructed in the 11th century by the Chola kings. The temple is devoted to Lord Shiva, the supreme being. This temple remains open from 5:30 am till 10 pm.

Parthasarathy Temple –

This temple was built in the 8th century AD by King Narasimhavarman 1 of the Pallava Dynasty. This temple is one of the oldest temples and is dedicated to Lord Vishnu. This temple has a rich cultural heritage. This temple has beautiful carvings on the wall that is worth watching and is an example of the Dravidian style of architecture.
Kanshakottam –

This temple is dedicated to the Hindu deity, Lord Murugan. The temple remains open from 6 am till 9:45 pm. Special puja is offered to the lord every Thursday, where the priests chant the Arutperunjothi Agaval. A divine atmosphere is created here during this time.
Kalikambal Temple –

This temple is devoted to Kamakshi and there is a legend regarding this temple. The temple is said to be situated on the shores of the sea till 1640. Later it was removed from that place to the present location. This place stays open for all from 6 am to 9 pm.
Mangadu Kamakshiamman Temple

– This temple is devoted to Kamakshi amma. This temple has a mythical story regarding its creation. This is one of the most worshipped temples in Chennai.

Arulmigu Ramanatheswarar Temple –

This is one of the oldest temples that was built in 700 AD. The legends of this temple are regarding the mythological character Lord Rama. This is the only temple of Shiva in the world where Sadaari and Theertham are offered to the lord.
The city is not only known for its economic contribution to the country but also for the rich history and for its cultural heritage. There are many flights from Chennai to the different parts of the country, such as Chennai to Delhi flights, which can be quickly boarded at any time of the day.