Essential Items That Should Be On Your Travel Checklist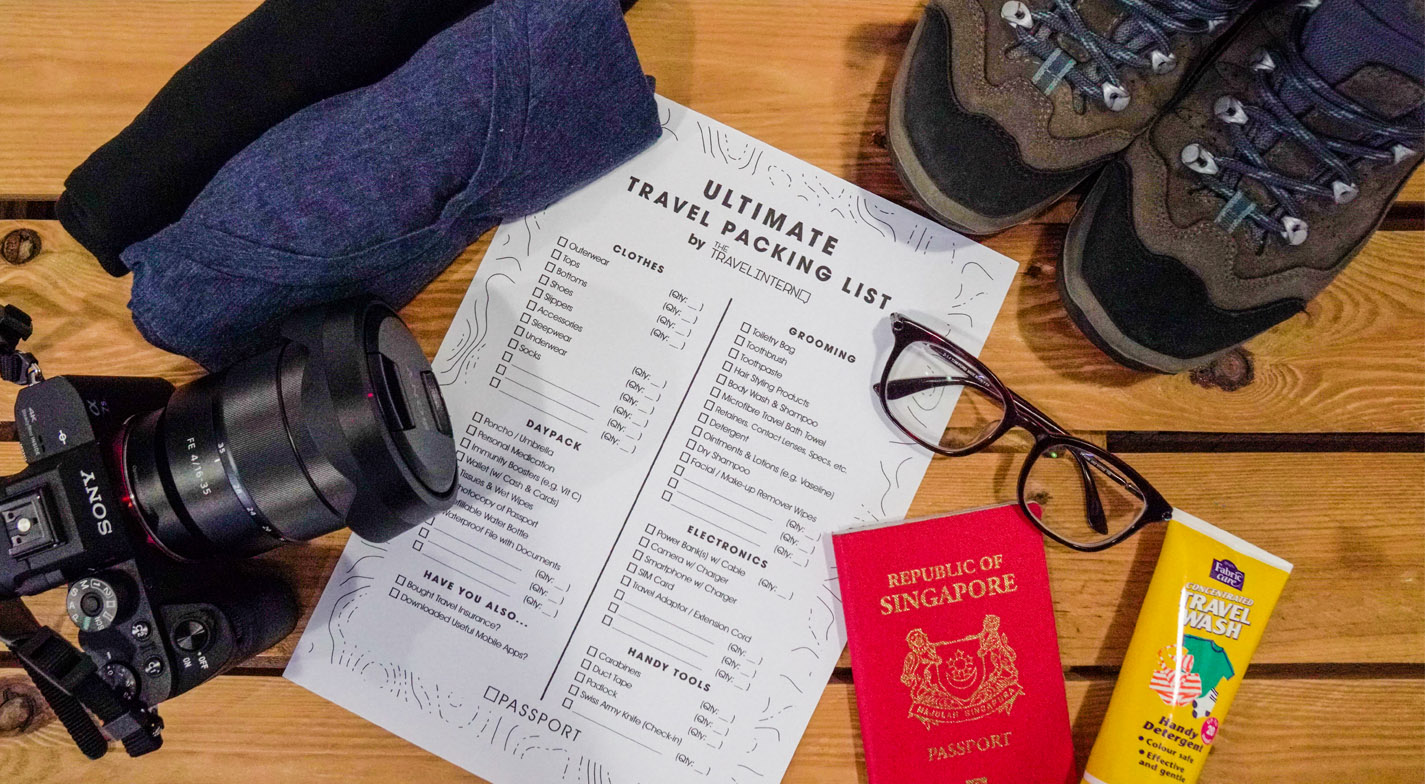 Travelling is an exciting life and learning experience, but it can also be really complicated. This is why it does not hurt to be diligent when preparing for your trip. For your checklist, here are some items which you cannot afford to miss:
Finalise Your Itinerary
You can save a lot of time and money when tackling the matter strategically. If you do not have a tour guide, your best bet is to make an itinerary that covers every destination you plan to visit. It basically serves as a master plan for your travel. It contains your approach on how to go navigate the place as it outlines which spots can be visited within a day. Moreover, you can set a specific time and budget for each place.
Travel blogger and author of Bucket List Adventures Annette White emphasises the importance of research when it comes to making an itinerary. Once you get your flight schedule and after listing down the places you want to visit, you can look for the best ways to go from your accommodation to your targeted spots to another. You might also want to look for food places nearby. Finalising your itinerary means you have a solid plan for your tour.
Keep File Backups
From your flight and accommodation to the entrance fees you paid beforehand, you need to make sure that you have your documents on hand. This includes your passport, tickets, government-issued valid IDs and receipts. Whilst you should bring the original copies, it pays to have photocopies of these files. Moreover, you can just whip out these backups when the original ones are not required. This minimises the possibility of misplacing and losing your real documents.
You also want to make sure that you have digital copies. Remember, some establishments will admit you to their premises when you show them the receipt or proof of transaction on your phone. However, you should also keep a copy on a flash drive, just in case you lose your phone.
Secure Travel Insurance
One risk of travelling is getting into accidents during transportation or during the place itself. To make sure that you will be compensated for any injury, you might want to purchase a travel insurance policy. When picking a policy, some of the critical information you want to check is terms such as inclusions and exclusions, as well as definitions and claiming processes.
If you happen to get into an accident without insurance, you can look into the processes of filing personal injury claims with the help of compensation law experts in Brisbane. This might help you negotiate with the liable party. However, keep in mind that you will need to hire a reliable personal injury lawyer Brisbane. Should you need to file a lawsuit, your legal counsel will handle it for you.
Your trip should bring you peace of mind. Should things go south, you can rest assured knowing that you have backup plans that will help you put your vacation back on track.
Author: Carrie Sze