Game-changing Tips for Traveling to France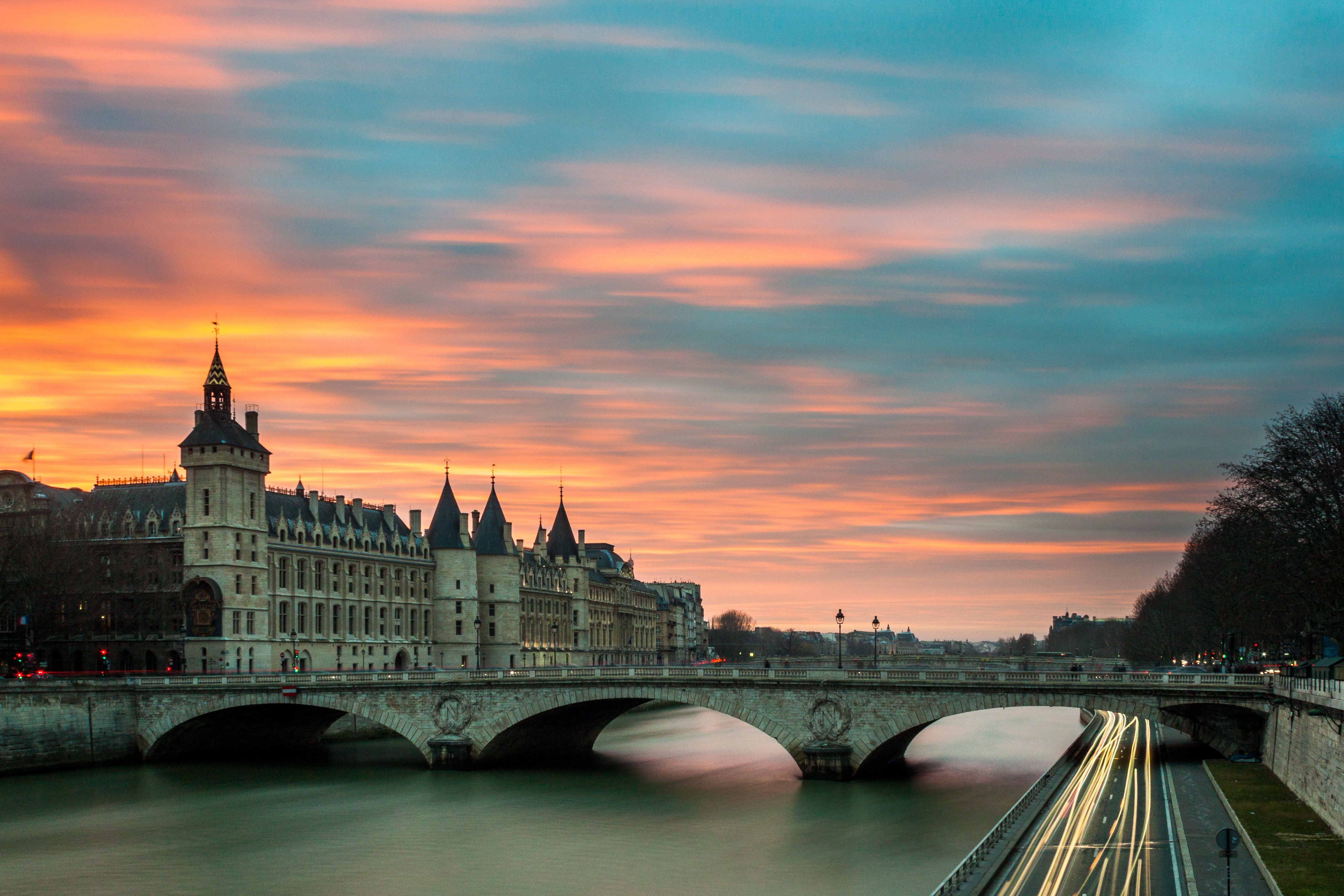 From freshly baked baguettes from the local bakery to spectacular views of the castles, to the wide array of masterpieces and even the abundant vineyards, France has really so much to offer for their millions of visitors. Worry no more about planning for the itinerary for your dream vacation because we've got some game-changing tips that what will help you when traveling to France.  
If you're taking a trip to this beautiful country soon, keep reading to learn how to plan the perfect itinerary so you can enjoy France at its best. We'll share about the weather, what to order when dining out, a few little-known sites, travel application to use such as flightradar24 and many more helpful tips for traveling to France!
Eat like a local
France is known for their delectable cuisine. In Bordeaux, you should try the small pastry made of vanilla and rum called cannele. In the Mediterranean area, you must try the traditional seafood dish like the seafood stew locally known as bouillabaisse which can be found in Marseille and even the delicious quenelle of Lyon.
Enjoy an Apéritif or Digestif
In France, it says that the best drinks come just before or after a sumptuous meal. The pre-meal, locally known as an aperitif is usually served with a cheese plate or the fromage and enjoyed among friends. One of the must-try aperitifs is the mix of white wine and blackcurrant known as kir. When talking about the post-meal drink or the digestif, it pertains to espresso. Another popular drink that you should try is the fruit brandy known as eau de vie.
Check the Prix Fixe Menu
If you don't have any idea of what to order, don't worry you'll have the prix fixe or the fixed menu which are selected by chefs from the entrée down to the dessert.
Shop at outdoor markets  
Most of the towns in France has an outdoor market locally known as marché en plein air. Here's a list of the markets that you may want to visit:
The Grande Braderie

– Lille, Nord Pas-de-Calais, – the biggest market in France

The Flower Market

– Ile de la Cité, Paris – it is located right next to the Notre-Dame cathedral

The Christmas Market

– Colmar, Alsace – it has been a tradition since 1570 and the one here in Colmar is the more romantic one

The Fish Market of The Old Harbour

(Vieux Port) – Marseille, Bouches-du-Rhône

The Marché des Lices

, Rennes (Ille-et-Vilaine) – this is the second biggest market and one of the beautiful markets in France with its wooden panel houses around
Enjoy local wines
The cuisine in France usually goes well with wine. Go for the local wine if you want to taste the specialties of the area. Here are some of the French wine regions that you need to visit:
Bordeaux

– wines here are blended with Merlot to create its velvety richness and depth and Cabernet Sauvignon for fruit and body.

Burgundy

– one of the must-try wines here is the Corton Charlemagne or a red from the Hospices de Beaune

Rhône

– full-bodied red wines that are mainly from the Syrah grape and meaty whites from Viognier grapes are being produced in the area

Loire

– a must-try wine is the crisp and flinty white Muscadet wines

Alsace

– it is known for its white wines that are said to be the counterpart of German Rieslings

Bergerac

– known for its fresh, flowery and refreshing Bergerac Sec white wine
Check out the museums
There are numerous museums in France and one of the most popular is the Louvre which showcases the masterpieces of the world-renowned artists such as Liberty of Leading the People by Eugene Delacroix, Leonardo da Vinci's Mona Lisa and Théodore Géricault's The Raft of Medusa. Other museums that you can visit are the following:
Musée d'Orsay

– where you can see the impressionist paintings of Monet

Centre Pompidou

– it showcases modern and more interactive art
Learn about history in Normandy
If you're into history, Normandy is the perfect destination for you. Here you'll find Omaha and Normandy beaches which features the remains of the WWII bunkers and memorials of those who fought during the war.
Learn the language
French people admire if visitors attempt to speak in their vernacular language. Even if it's just a simple Bonjour! (Hello), Merci (Thank you!), or "Je voudrais un café, s'il vous plait" (I would like a coffee please), they'll appreciate the politeness and effort of visitors.
Keep French fashion in mind
Be versatile when packing your clothing. Just a reminder, French are simple and effortless when it comes to styling as they believe that less is more. Our main goal is to blend with the locals. For ladies, it is advisable to bring a scarf. When visiting during summertime, light scarves can add an elegant look or you can use an extra layer at night time but you need to avoid wearing too bulky.
Pack comfy shoes
Bring with you your most comfortable pairs of shoes. When exploring France, expect that there are lots of walking adventure whether it's through cobblestone street of the Old Quarter or locally known as Le Vieux Carré or even through the vineyards of Bordeaux, Saint-Emilion, and the Loire Valley. So it is advisable to leave your stiletto heels at home and choose a pair of comfortable footwear.
Check the weather
Weather varies depending on the regions that you want to visit. It can be a more temperate climate in the regions along the coasts of France and more varied seasons in central France. In Paris, it can also be hot during summer while on April to August, it has quite a bit of rainfall so be ready with your clothing. For the Mediterranean areas, summer months include a little rainfall.
Celebrate La Fête Nationale
It is also known as the French Independence day or the Bastille Day. If you'll be in France on the 14th of July, you'll witness fireworks shows and get the chance to experience how they celebrate this event. You may go to the Eiffel Tower and around 9 PM the music and dancing start.
Enjoy every moment of your vacation in France and go back to your home with memories worth sharing and keeping!