Holiday Season Again! Travel to the Kingdom of Bhutan from Malaysia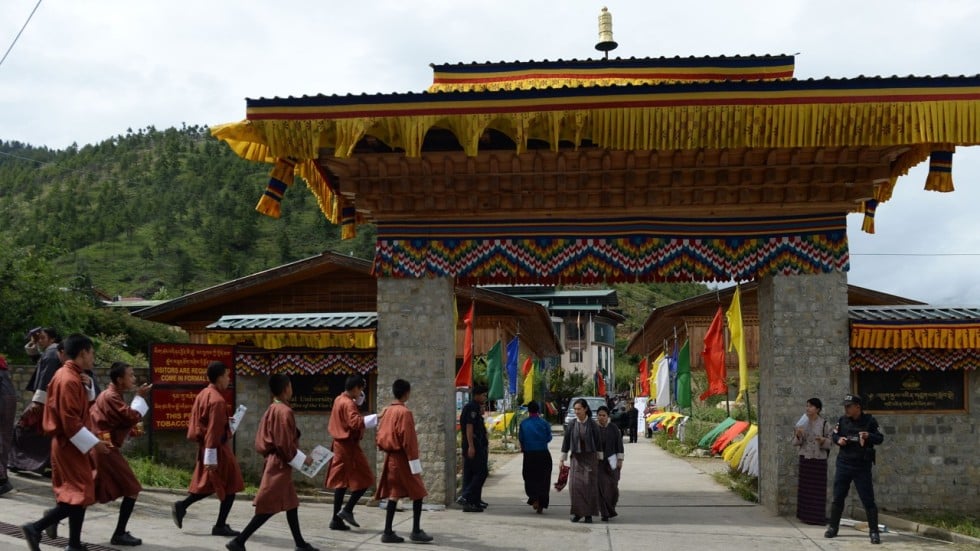 When you're looking for an inspiration of traveling to the best of Himalayan Kingdoms, then there's no place on earth like Bhutan. It's a country that offers a long history of controlled modernization and isolation, thus, giving you a Deja Vu feeling when you're here.
According to Kuensel Online, a leading national newspaper of Bhutan, Malaysian nationals made it to top ten lists with regards to highest percentage of tourists visiting the Kingdom of Bhutan in the last five years.
That said, many Malaysians would still like to visit Bhutan due to its rich and preserved traditional culture. The items enumerated below will give you answers to some of the most frequently asked questions when traveling to the Kingdom of Bhutan from Malaysia.
When would be the best time to visit Bhutan?
The Kingdom of Bhutan is known to have the cleanest air and sunniest skies during October to December. Also, from January until the end of April which comes the Spring season, the most famous rhododendrons blossom spectacularly.
Furthermore, the humidity and heat increase in May while June to September entails the rainy season. So, for Malaysian tourist who'd like to experience the rarest black-necked cranes, then October to late February would be the best time to travel.
How much does it cost to travel to Bhutan?
According to a study, an average person may spend around $250 per day when traveling on a high-peak season. So, for low-seasons, you may approximately spend $200 per head on a daily basis. It covers everything from transportation, food, accommodation, etc.
How about the flights to Bhutan from Malaysia?
If you are a Malaysian and a neophyte traveler who'd like to spend Holidays to Bhutan[1], then there's no available direct flight going here to there. Bhutan has two major national airlines, and Druk Air is one of them which provides massive choices of flights.
Besides, Druk Air operates an average of three flights in a week from Singapore to Paro. Additionally, the connecting cities you may go to from Malaysia before reaching Bhutan would include Dhaka, Bangkok, Kathmandu, Calcutta, Guwahati, Bagdogra, and New Delhi.
What would be the documents needed before I can travel to Bhutan?
All visitors traveling to Bhutan especially Malaysians, need a visa to visit the country. Likewise, you also need a clear passport photo ID along with the permit which is the visa and payment to present to the City Tourism Council of the Kingdom of Bhutan.
What are the accommodations available?
Druk Asia, one of Bhutan's leading travel and package specialists, provides a tremendous choice of five-star hotels found in your specific destination. Not only but also, Druk Asia offers packages that cover adventure, culture discovery, festivals, and useful travel tips.
In the same way, you won't have the hassle of finding separate flights from packages and accommodation because Druk Asia is a one-stop shop for achieving your dream of having a perfect Bhutan trip.
What are the famous attractions will I visit?
If you're planning to stay for a minimum of 4 days and a maximum of 7 days, then you must visit the Thimphu city. Thimpu is the charming old capital of the Kingdom of Bhutan where religious and administrative centers are present. Also, Bumthang town is the home of the oldest Buddhist temples.
Similarly, popular Bhutan attraction includes Buddha Point, Memorial Chorten, and Tiger's Nest. These places offer magnificent temples, museums, monasteries, and dzongs.
What's the food? Do they offer a Halal diet?
Your whole travel experience lacks if you don't experience the food. There are various cuisines available you must try such as Indian, Tibetan, Bhutanese, Chinese, and Continental.
Besides, Bhutan's main dish includes rice (white or red) and all types of chilies. "Ema datsi" is Bhutan's most famous dish which comprises of cheese and chilies. Most of Bhutan's food is spicy because just like Thai, they love chilies.Also, meat and vegetables are available.
Takeaway
For people who love to travel, Bhutan is a kind of a wanderlust destination. It does not only offer a rich culture and religious natives, but it brings out a lot of secrets in mysterious ways due to the dedication they give out for their faith and beliefs.
Therefore, for all tourists, especially Malaysians, the questions and answers laid out above will surely enlighten your thoughts and gives you a clear idea on how you can travel from your country, Malaysia to the Kingdom of Bhutan.