Make That Biz Trip to Chennai Memorable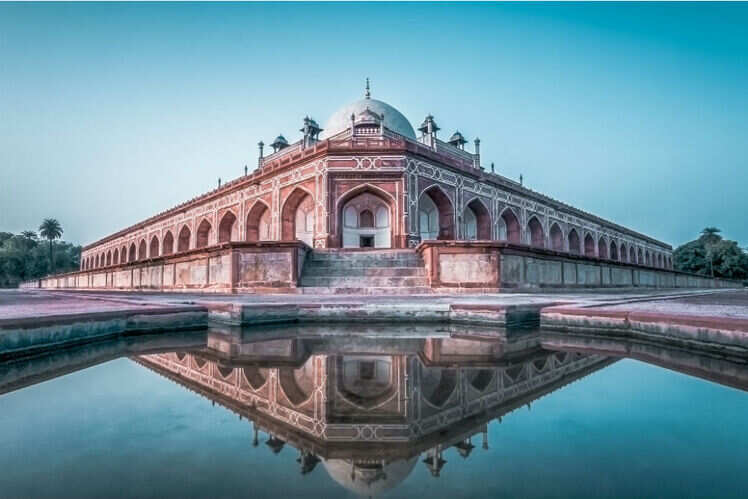 Owing to its rapid development as an IT hub, Chennai, the capital of Tamil Nadu, regularly attracts business travelers from across the globe. Buzzing with the high energy of young corporate workforce, Chennai has opened its gates to millennials who work hard and party even harder. There are some excellent five star hotels in Chennai and a thriving hotel and hospitality industry to meet the demands of the corporate workforce travelling for work. 
If you are a business traveler wanting to make an unforgettable trip and searching for ways to balance business and pleasure, you have come to the right place. We have made a list of the best hotels in Chennai for you to make the best of your business trip to Chennai: 
Taj Coromandel, Chennai
Taj Coromandel is undoubtedly one of the best hotels in Chennai. Situated in the prime location of Binny Road, Mahatma Gandhi Salai, this hotel in Chennai presents itself with a fusion of elegance and South Indian charm. It is located close to the airport and has easy access to the biggest business and shopping centres in Chennai, such as Mahatma Gandhi Road, Express Avenue, Chennai City Centre, Khader Nawaz Khan Road, T Nagar, and the US Consulate. Taj Coromandel is royal in every sense, and has hosted famous political personalities such as President Jimmy Carter, His Royal Highness Prince Andrew, President Bill Clinton, and the Emperor and Empress of Japan. Enjoy the posh 12,000 sq. ft. with a stylish business centre, Grand Ballroom, romantic Jacuzzi suites, and fine-dine restaurants. Enjoy the filter coffee at Southern Spice, go Italian at Prego, and taste Oriental flavors at Golden Dragon. Sip signature cocktails at Chipstead, and pamper yourself at Jiva Grande Spa. Treat yourself to royalty with the personalized butler service at your beck and call, 24 x7. 
Taj Fisherman's Cove Resort & Spa, Chennai 
Have a rendezvous with nature in the tranquil Fisherman's Cove. Located in Covelong Beach in Kanchipuram district, this wonderful beach resort in Chennai provides some of the best experiences. With luxurious seaside villas, cottages and suites, along with unparalleled service, Taj Fisherman's Cove reeks of relaxation and rejuvenation. Delight in the seafood specialties at Bayview, the French and Italian bistro-style menu at Upper Deck, all-day dining at Seagull, and classy cocktails at Sunburst Bar. Experience the most romantic spot in Chennai with private dining at Watch Tower, with a decorated gazebo and an exquisitely prepared four-course meal paired with the choicest wines. Taj Fisherman's Cove also arranges the perfect day-trip to Pondicherry, and another one to the aesthetic temple town of Mahabalipuram. Other signature experiences include the Olive Ridley Turtle Walk at night, conducted between January and April each year, and the Moonlight Dining by Covelong Beach, where one can savour the fresh seafood catch of the day. 
Taj Connemara, Chennai
Endowed into the hands of IHCL Management in 1984, the legendary Taj Connemara carries the echoes of the past. Regal in stature and South Indian in design, this heritage hotel in Chennai is redolent of an aristocratic English mansion. Savour the authentic Chettinad cuisine at Raintree, and enjoy English breakfast favorites at The Verandah. The signature experiences include classic 19th century themed English Afternoon Service at The Lady Connemara Bar & Lounge, where you can delight in the sophistication of the original English High Teas; complete with finger sandwiches, scones, pastries and clotted cream, and served in royal crockery. 
Taj Club House, Chennai
Taj Club house is the perfect way to unwind after the long hours of business and work. Situated in the heart of Chennai on Club House Road, Taj Club House is the original place of the famous Madras Club. Taj Club House provides customized services with the chic and modern luxury suites, high-tech workstations and varied entertainment options. Experiment with European delicacies prepared with Asian flavors at Club House restaurant, take a culinary journey in the North with specialties from Punjab, Rawalpindi and Sindh, go the Greek way with the food at Kefi, enjoy light bites and specially brewed coffee at Brew, simple yet delightful dishes at The Deli, and pump up to high energy at Blend. The culinary options are diverse! 
Vivanta Chennai, IT Expressway
Business travelers will delight at Vivanta Chennai IT Expressway, the modern 5 star hotel in Chennai that provides the perfect balance between work and pleasure. Located in Old Mahabalipuram road, Sholinganallur, on the Rajiv Gandhi Salai expressway, it has close access to the IT and business hub of Chennai as well as the International airport. The impeccable service at Vivanta meets the hectic demands of the modern corporate go-getters, with special attention paid to all the fitness, health and luxury needs. Gorge on Tanjore's Thanjavur Virundhu cuisine at Buzz, the best Sichuan spices at Sian, and the special high-power and gluten-free millennial menu that meets your health requirements. The Concierge desk takes you on the Great Madras Tour, with the best places in Chennai on the list such as Government Museum, Shiva Kapleeshwarar Temple, Madras Crocodile Bank, and Royal Enfield Bullet factory. One can also head to the Marina Beach to witness a glorious sunrise or sunset. 
Take your business trips in style and get regal hospitality at these IHCL 5 Star Hotels in Chennai. These luxury hotels in Chennai offer the finest and most sophisticated treatment to ensure that you make that business trip to Chennai absolutely unforgettable.