Sweden's Northern Landscape is the Perfect Location for a Snowshoe Winter Trek in Europe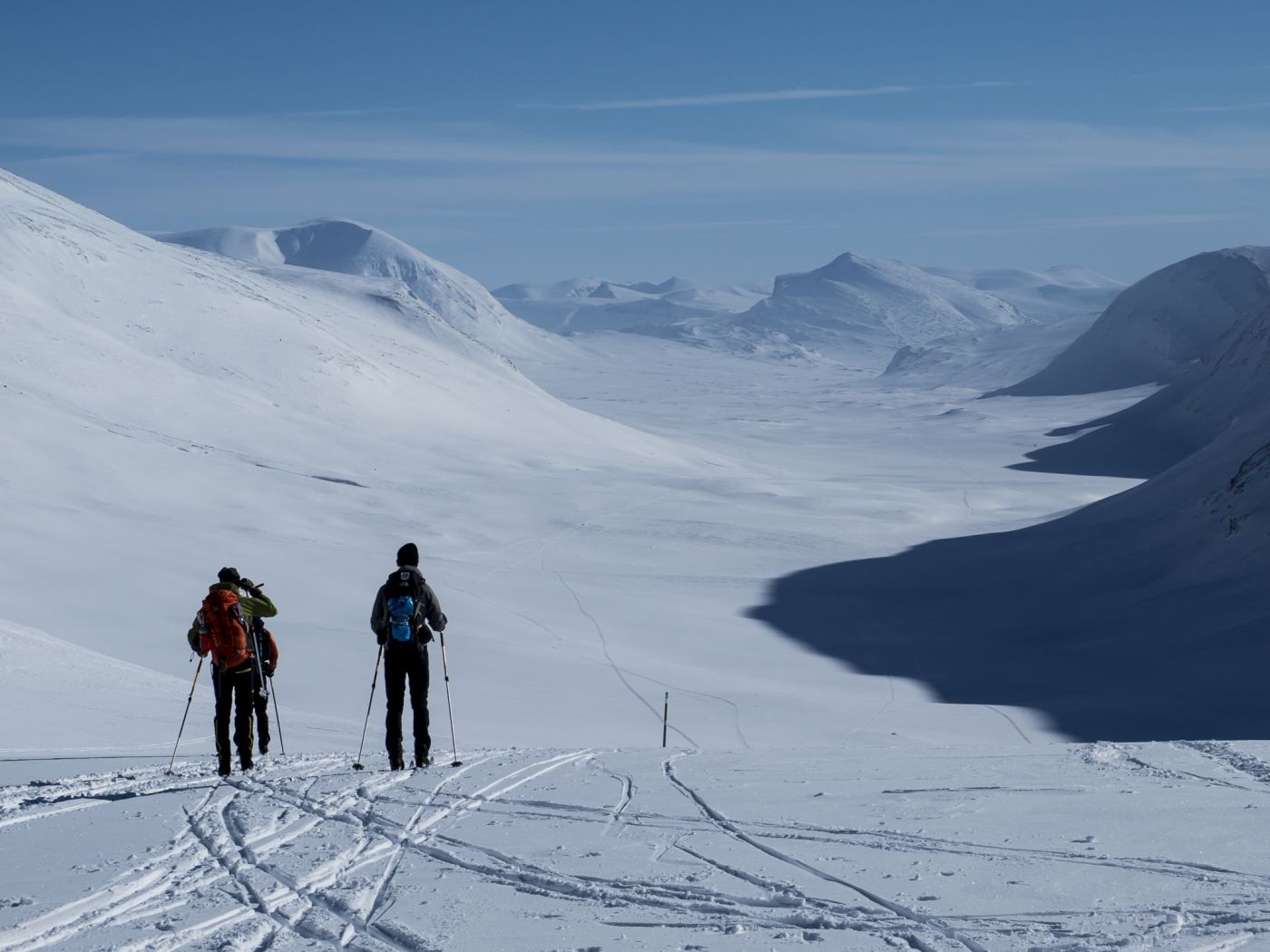 The furthest northern reaches of the icy nation of Sweden lie over 180 kilometres within the Arctic Circle. It is here where you will find the last remote wilderness of Lapland and the infamous arctic trek.
Upon arriving in this winter land, you will find the ancestral home of the Sami people, and their natural treasure 'Kungsleden', known to us in English as 'The King's Trail'. This is an expansive stretch of gorgeous landscape with birch forests, stunning glaciers, rivers and the highest mountains in Sweden.
This is a snowshoe adventure of a lifetime.
Sweden's Beautiful Wilderness
Your quest begins in Abisko, home to one of Sweden's oldest national parks, Abisko is famous for being one of the best vistas to witness for yourself the aurora borealis, this is of course the Latin name for the phenomenon us southern folk call, 'The Northern Lights'.
This adventure averages 14km a day trekking through the icy wilderness, with a spectacular and ever-changing landscape. Each night will be spent in remotely located mountain huts. You'll be emphatic to hear that these have saunas installed, so you can unwind in a hot meditative chamber after a cold day on the tundra.
Adventure, and then Relax Afterwards
Those who have oft dreamed of the opportunity to be an arctic explorer will be thrilled and excited at the prospect of embarking on this epic adventure. You will be entirely self-supported instead of catered for utterly, carrying entirely your own kit of around 12-14kg for the entirety of the route.
Therefore, so go on this adventure you must have a good level of fitness, and additionally previous trekking will be beneficial to you – so get out up some hills right now!
But if you have never even seen a snow-shoe before, fear not, as training shall be provided for all, so you can ensure that you will step proudly over the snow, rather than be dredged down within its grasp.
Cultural Journey of a Lifetime
Expect dog sleds, snowmobiles, plenty of trekking, followed by comfortable and sheltered accommodation with tasty and appropriate dining, for example traditional Sami cuisine – reindeer meat. If you have any specific dietary requirements let the team know and you can be provided for.